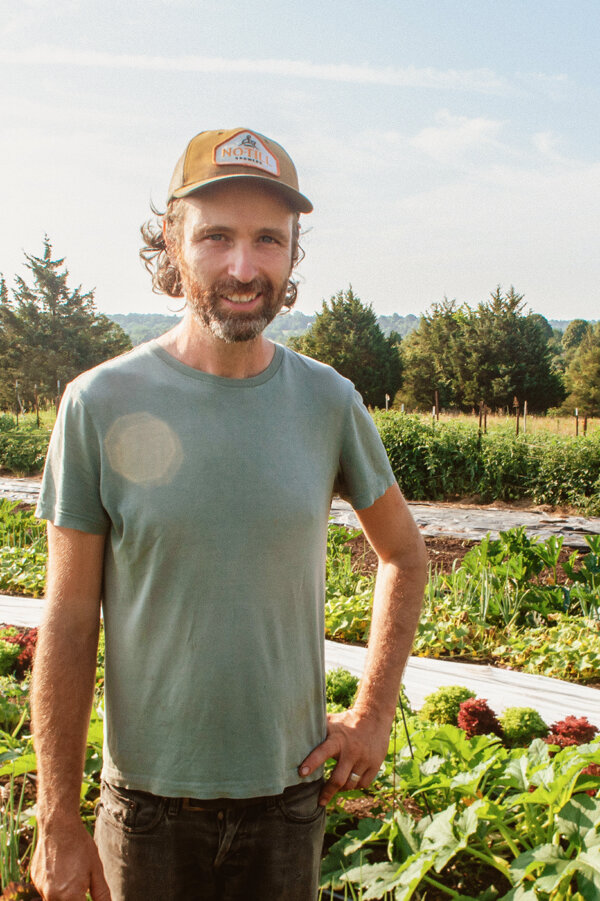 Jesse Frost
Jesse Frost, aka Farmer Jesse, is a certified organic market gardener, freelance journalist, and the host of The No-Till Market Garden Podcast. He is also a cofounder of notillgrowers.com, where he helps collect the best and latest no-till insights from growers in the United States, Canada, the UK, and Europe. He and his wife, Hannah Crabtree, practice no-till farming at Rough Draft Farmstead in central Kentucky.
Principles and farm-tested practices for no-till market gardening–for healthier, more productive soil!
From the host of the popular The No-Till Market Garden Podcast—heard around the world with nearly one million downloads!
Discovering how to meet the soil's needs is the key task for every market gardener. In this comprehensive guide, Farmer Jesse Frost shares all he has learned through experience and experimentation with no-till practices on his home farm in Kentucky and from interviews and visits with highly successful market gardeners in his role as host of The No-Till Market Garden Podcast. 
The Living Soil Handbook is centered around the three basic principles of no-till market gardening:
Disturb the soil as little as possible
Keep it covered as much as possible
Keep it planted as much as possible.
Farmer Jesse then guides readers in applying those principles to their own garden environment, with their own materials, to meet their own goals.