Dr. Gladis Zinati
Director of Vegetable Systems Trial, Rodale Institute
Dr. Gladis Zinati is the Director of the Vegetable Systems Trial at Rodale Institute and a Soil Scientist and Horticulturist. Her research focuses on linking soil health to crop and human health by evaluating the impact of cropping systems and management practices on nutrient cycling, carbon sequestration, and vegetable nutrient density. Dr. Zinati has 30 years of experience, conducting research on no-till practices, fertilizers, cover crops, compost formulations, and biological tools to improve soil and crop health.
Prior to joining Rodale Institute in 2012, Dr. Zinati served as Extension Specialist for Nursery Crops at Rutgers University; Postdoctoral Research Scientist and Project Manager at the University of Florida. Dr. Zinati earned her Ph.D. in Soil Fertility-Soil Science from Michigan State University; a M.S. in Horticulture from the American University of Beirut; a B.S. in General Agriculture and Agriculture Engineering from the American University of Beirut.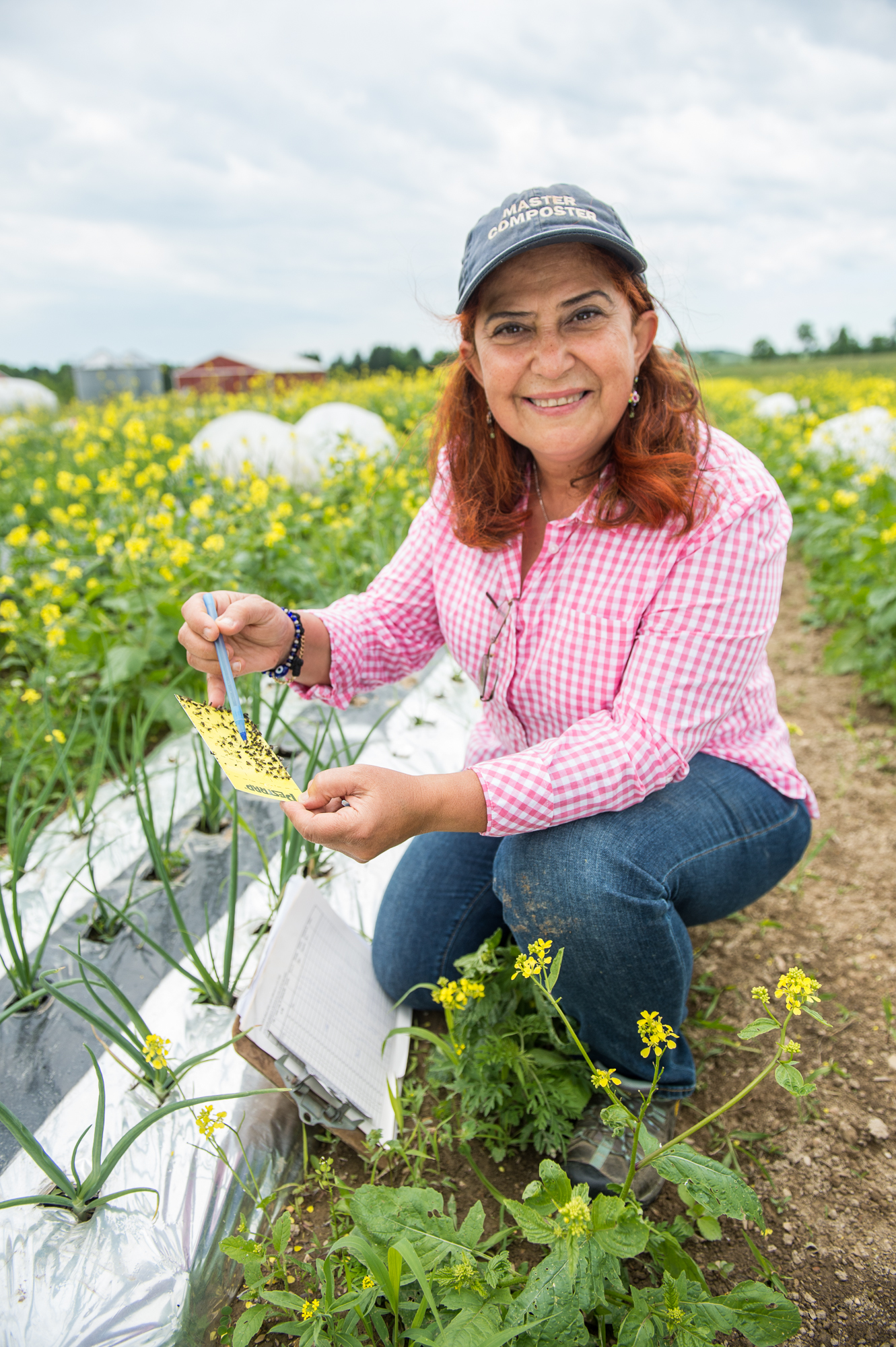 "The Link Between Soil Health and Human Health"
Research from the Vegetable System Trial at Rodale Institute's first crop comparison study linking soil health to human health!
Conventional and organic methods of growing vegetables analyzed.
Comparing four unique vegetable growing systems.
How to achieve the highest nutrient density in vegetables.
Fostering optimal soil health, drought resistance, resilience to insects, disease, and weed pressures.
Profitability of organic versus conventional vegetable growing systems.
Why nutrient deficiencies and the "Hidden Hunger" epidemic are on the rise.
The hidden link between organic systems, healthier soil, healthier plants, nutrient density, and healthier people.
Examining arborist wood chips applications in organic, no-till vegetable production.
The shocking health impacts of soil health degradation in the conventional farming systems.
Back to Eden Gardening Summit Presents
Conversations with the leaders of the regenerative organic food growing movement!