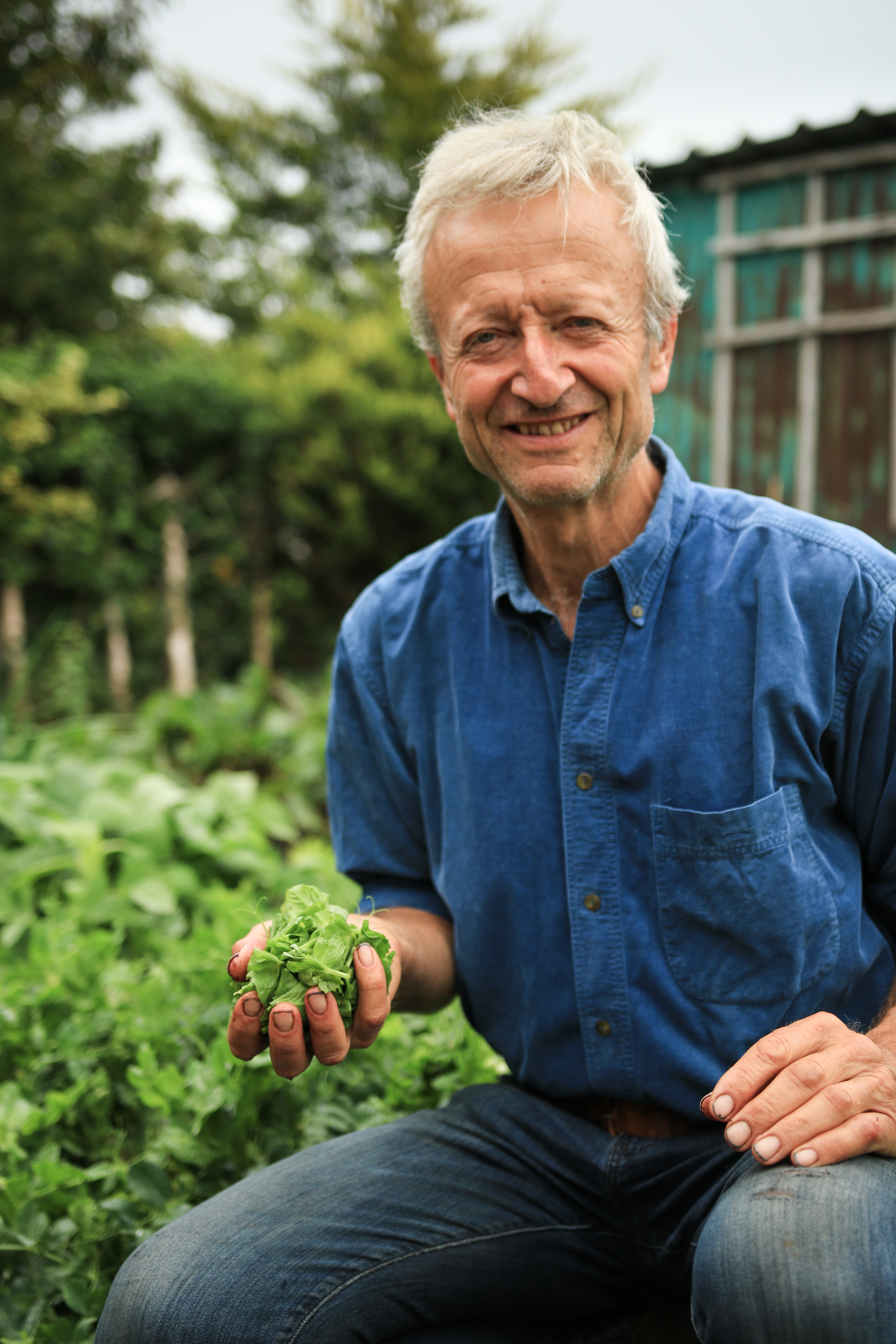 Charles Dowding
Market Gardener, Writer, Teacher
Charles Dowding is one of the leading authorities of the no-dig gardening movement of modern times. He has been gardening for 40 years, is the author of 10 books, and operates a market garden at Homeacres in Great Britain. He is an international speaker who shares knowledge through writing, videos, and teaching courses on no-dig gardening.
"Market Gardening: The No-Dig Way"
What Inspired Charles' Journey to "No-Dig Gardening"
Founding Pioneers of No-Dig Gardening
How to Get Enough Compost for a Market Garden 
Carbon Sequestering in No-Dig Vegetable Beds
Types of Compost: From Mushroom Compost to Wood Chip Compost
Understanding Why Compost is a Mulch
How Does Climate Impact the Best Mulch for your Garden
Why Weeds Grow When the Soil is Disturbed 
How to Spend Less Time Weeding
How Kids Can Learn to Love Gardening & Eat Healthier 
How to Keep Weeds out of Pathways & Maintain Your Garden Bed Edge
Can No-Dig Gardening Work on a Larger Scale?
Higher Profits and Better Food Quality Grown on Smaller Scale Spaces
The Benefits of Market Gardening on People and the Planet
Eating Healthy Soil: Microbes in No-Dig Soil and Our Gut Health
Understanding Soil Structure Particles, Aggregates 
And So Much More!