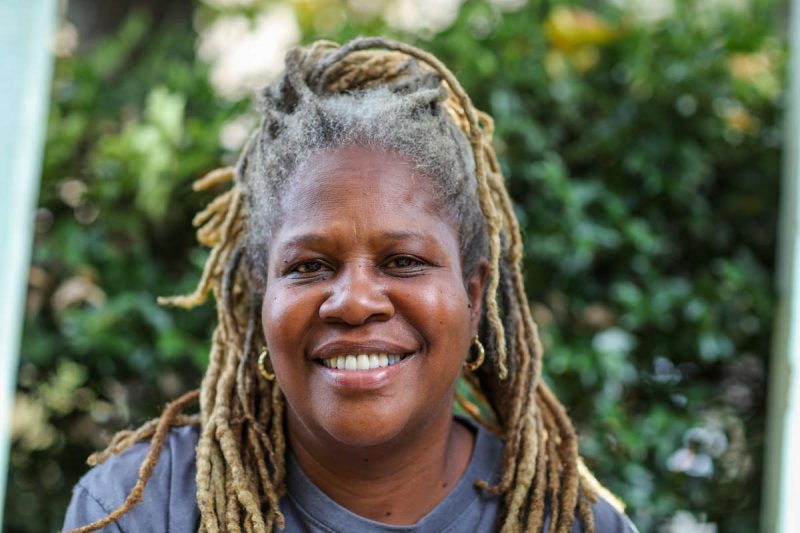 Karen Washington
Rise & Root Farm


Since 1985, Karen Washington has worked to make New York City a better place to live and grow. She is a farmer and food justice activist. Since 2014, she has been a co-owner and organic grower at Rise & Root Farm in Chester, New York. She stands on the shoulders of her ancestors and sow seeds of love, healing, and liberation for future generations.

"Food Growing Liberation for Future Generations"
How a career a physical therapist inspired Karen to grow healthy food

How the Garden of Happiness empowers the lives of community members through education, social justice, food equity, and skillsets

Preserving the cultural heritage of foods, race, ancestral roots, and black farming history

Why the term "food desert" neglects to represent the real issues at hand

How community gardens are impacting human health and wellbeing

Transitioning from growing food on a small scale to growing on a large-scale, organic farm

How La Familia Verde

Garden Coalition and the City Farms Market provide nutritious, affordable, and even free food for people. 

Why fighting to preserve green spaces and community gardens is crucial.

A vision of hope for future generations of food growers in the Black, Indigenous, and People of Color communities.



Have you watched these epic conversations with experts in regenerative organic farming?
Learn more about regenerative organic farming practices from these inspiring farmers!