Tashanda Giles-Jones
Tashanda is an environmental educator cultivating a network of like-minded individuals, organizations, and activists eager to support the learning and growth of urban youth in Los Angeles, California.
To date, Tashanda is applying innovative, relative place-based, project- and action-focused environmental education at Environmental Charter Middle School Inglewood as a Green Ambassadors Teacher.
She develops lessons that teach the importance of and processes necessary to create environmental and human impact. Lessons that are adapted for her student population provide engaging learning activities through garden-based education. Her continuous and relentless drive for ways to provide sustainable and regenerative skills for communities that are often left behind - uninformed about local mandates, regulations, and accessibility - has fueled her passion for teaching environmental issues and sustainable solutions.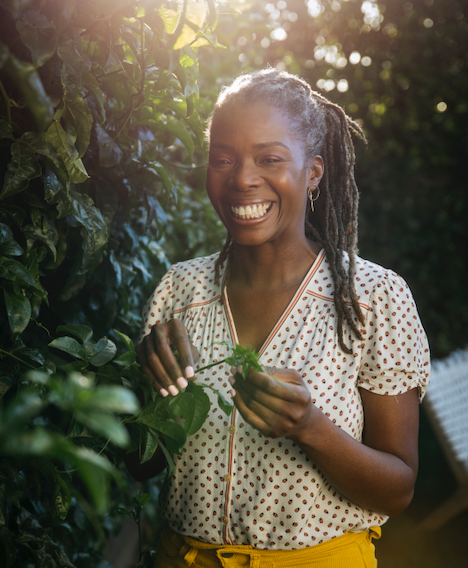 "Regenerative Gardening in Urban Food Deserts"
How youth learning about regenerative gardening can change the world.

Why the next generations need to get connected to nature and growing food.

How gardening is helping students struggling with learning disabilities and mental health issues.

Why we should be growing our own healthy, affordable food in urban food deserts.

Practical, and resourceful actions people can take to begin growing food.

How to provide better food for your family without land or a backyard.

Why providing sustainable skills for communities that are often left behind can make a big difference.

How to be a student of advanced regenerative gardening courses online.